La Maison Hélène-Lacroix est actuellement en période de recrutement.
Viens joindre une équipe chaleureuse, stimulante et multidisciplinaire.
40 years fighting against violence against women
And to develop our expertise.
Maison Hélène-Lacroix provides help and safe housing for women in the Québec City area who are victims of violence.
If you're in difficulty, we can provide a safe place
for you in full confidentiality.
Our facility is safe, confidential, warm, and free.

Daily programming offers a range of activities to help you express yourself and better understand the violence you've experienced and its consequences.

Our work is rooted in openness, communication, respect, and collaboration.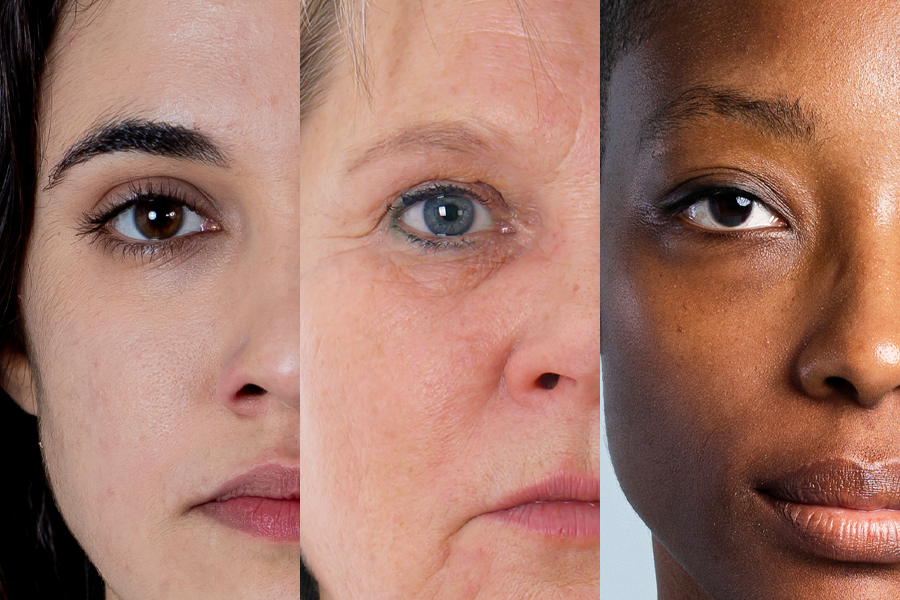 I need help
Maybe someone close to you has behaved in a way that seemed inappropriate. Maybe you don't know how to interact with someone you know because you fear their reaction. Maybe you're uncomfortable with the behaviour of someone at work, your landlord, your roommate, or a neighbour. Maybe you feel that something is wrong but can't put your finger on it. If any
of these situations apply to you, you're probably experiencing a range of emotions. You have questions and want to understand what is happening.
Maison Hélène-Lacroix is there for you!
Getting ready to leave:
Having a safety plan ready will allow you to protect yourself and get away from danger or aggression.
Your first priority is your safety. Use your intuition and judgment if things don't go as planned. If you fear for your physical safety, call 911.
Possible safety plans:
Tell someone you trust about the situation
Keep your phone charged and turned on you can call for help if you need it
Add contact information for SOS Violence Conjugale or a shelter to your cell phone (under a fake name) for quick access
Turn off the tracking feature on your electronic devices
Keep your purse nearby in case you have to leave in a hurry. Make sure it contains your wallet, cards, and keys.
Pack an emergency bag and leave it in an inconspicuous location that you can access quickly
Evaluate your quick exit options
Think of excuses to leave (e.g., doctor's appointment, convenience store, pharmacy, etc.)
Call SOS Violence Conjugale or Maison Hélène-Lacroix if you need help planning how to leave: 418-527-4682
Emergency bag :
Clothes
Personal hygiene products
Medication
Cell phone
Keys for the house and car
Wallet and identity papers
Important documents:
If possible, make copies (paper or electronic) of important documents that will help you in the future.
Health and social insurance cards, driver's licence, passport, etc.
Address book
Birth certificate
Bank or credit union booklet
Proof of insurance
House lease or purchase contract
Marriage certificate, if applicable
Income tax returns
List of your assets with photos
Photo of your partner
When I arrived:
"I was dealing with pain, anger, disappointment, no self-esteem, lack of trust in others. I was afraid, stressed, always on the alert, and I felt empty inside, with zero energy."

When I left:
"I was a brand new person. I had self-confidence, self-esteem, and self-worth, but most importantly, I left with the power to take back control of my life. Thank you all for making it possible.


When I arrived:
"I was sad, tired, and angry because I'd promised myself I would never need to go to a shelter again. I lost my bearings, I was far from my family and my children. I felt empty and wondered if one day I'd find happiness or be accepted in a family that I didn't believe existed!"

When I left
"I was joyful because I found my son, but sad to
leave a wonderful team and such amazing women. Peace, love, and gratitude."


I am a professional
You're concerned about the situation of someone who is using your services and you
wonder how you can support her. You want to refer a woman to a shelter, but you
have questions about the services offered there.
You want your employees and colleagues to become more aware of violence and you want to learn how to deal with potential situations of domestic violence in your workplace, but you don't know where to start.


If any of these situations apply to you, Maison Hélène-Lacroix can help.
I want to get involved
The fight to end violence against women is a cause you believe in, and you wonder how you can help. You want to be part of a team that cares about the needs of women and you'd like to be involved in a variety of meaningful initiatives. You want to give your time to make a difference in the lives of the women who come to our organization.
If any of these situations apply to you, Maison Hélène-Lacroix can use your help.
Maison Hélène-Lacroix provides help and safe housing for women aged 18 and over who are victims of violence.

We offer a help line, support, accommodation, and individual counselling tailored to the realities of women who are victims of violence and who wish to regain control of their lives.

We also offer information, training, and awareness programs on domestic violence for organizations and businesses in the Québec City area.
The difference between conflict
and violence
Conflict:
In a conflict, two people argue to win their point. There may be anger on both sides, expressed through aggressive gestures or words.
The goal of a conflict is to make a Point and to convince the other person, but not at any cost. Both people are mainly focused on the problem to be solved. The reason for the conflict is clear.
Conflict is occasional, although the topic of discussion may come up again.
In a conflict, each person can express themselves freely. Although the conflict might seem negative at the time, the consequences are mostly positive in the long term.
The way each person behaves is related to the subject of the conflict. Both people can easily let go, acknowledge that they were wrong, and apologize if they have crossed the line.
The two people have an equal relationship before, during, and after the conflict. The role of each person can change from time to time, and either one can initiate the conflict.
Violence:
Violence occurs when aggressive behaviour is intentional and strategic. Aggression can take different forms and vary from one time to the next.
The goal goes beyond the subject of the discussion. It is about having power over the other person and taking control. Violence is the means chosen to achieve this goal, at all costs.
Violence persists over time, happens repeatedly, and follows a cycle.
The victim of violence does not feel able to express themselves and act freely. They fear the impact of doing so. The consequences of violence are only negative and persist for the medium and long term.
People who behave violently do not explain themselves. They justify themselves. They deny their actions, trivialize them, and blame the victim. Or they  use excuses to avoid responsibility and put the blame elsewhere.
The relationship between the two people is unequal. One has all the power and the other must submit. The roles are always the same; it is always the same person who is subjected to the violent behaviour of the other.
Shoving, hitting, burning, strangulation, forced restraint, etc.
Insults, shouts, threats, silence, etc.

Intimidation, humiliation, blame, belittlement, harassment, etc.

Unwanted sexual activity, ridicule, control of sexual activity, etc.

Deprivation of financial resources, forcing someone to work (or not letting them work), control of income, forced indebtedness, etc.
Harassment, belittlement, and intimidation through technological means (social networks, geolocation, cell phones), posting photos or videos without consent, etc.

Forced religious practices, belittlement of someone's beliefs, etc.
Isolation, control of social interactions, etc.
Animal cruelty, manipulation of friends and family, threats, intimidation, etc.

False accusations, prolongation of legal proceedings, etc.

Maison Hélène-Lacroix works in collaboration with various partners, including