How do I refer a woman who is a victim of violence to your centre?
Ask her to call us at 418-527-4682 or to call the SOS domestic violence line and request admission to Maison Hélène-Lacroix.
Provide a safe place where she can have a completely confidential conversation with a support worker.
Please allow a minimum of 20 minutes for the call so that the support worker can assess her needs.
What can a woman expect when staying at
Maison Hélène-Lacroix?

Safe housing for up to 8 women who wish to be housed without children

A warm, welcoming, and stimulating environment

A group dynamic that encourages women to help and support each other

Quiet shared rooms that offer each woman peace and privacy
Daily programming that allows the women to explore the dynamics and issues involved in the violence they have experienced, along with recreational activities

Individual support and counselling to help each woman set and achieve personal goals and regain her autonomy, well-being, and dignity
What are the options for a woman who wants to be housed if there is no space available?
The safety of the women referred to us is our priority at all times.

If we're already at full capacity, other options include:
The SOS domestic violence helpline to check availability in other shelters for women who are victims of violence
Maison Hélène-Lacroix's external counselling service
Creation of a safety plan in collaboration with the victim to keep her safe until space becomes available
Finding alternatives to meet her needs and keep her safe in the short term, including emergency financial assistance
How can I support a victim of violence?
Maintain a relationship of trust with her.

Take the time to listen to her, without judgement, and show her that you believe her. This will give her the opportunity to take a step back, make up her own mind about her situation, and make the decision that's best for her.

Go at her pace.

Remember that she is in the best position to decide. Respect her choices and let her know about the different options available to her, including shelters and counselling.

Be very mindful of her safety.

Leaving an abusive partner can sometimes increase the danger for the victim. It can be a good idea to help her create a safety plan. Do not hesitate to call 911 if you feel that her safety or that of her family is compromised.

Refer her to the right resources.

Let her know about the local resources that can provide her with help and support.
Want to know more about domestic violence?

Maison Hélène-Lacroix offers free training to help you better understand violence and give you the tools to act.
Maison Hélène-Lacroix offers training and awareness sessions deigned to help businesses and organizations address domestic violence and its effects in the workplace. We tailor these sessions to each organization's situation and needs.
Domestic Violence in the Workplace
Employers have an obligation to take steps to protect workers who are exposed to violence in the workplace, including domestic violence. Our training course, "Devant la violence conjugale, Ne fermez pas les yeux! Osez agir," encourages everyone to be aware of domestic violence and do something about it. The course gives employers the tools they need to handle such situations.
Learn how to identify and understand

Types of violence
Myths and realities
The cycle of violence
The consequences of violence
The difference between conflict and violence

Learn what to do if you think someone is a victim
Be ready to support a victim in seeking help
Learn about the organizations and applicable laws so you can refer a woman to the right place
Find out what you can do to prevent the risks and maintain a safe workplace for everyone.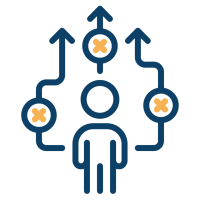 A visual presentation with videos
Posters and fact sheets handed out after the presentation
A session led by an experienced speaker and tailored to your organization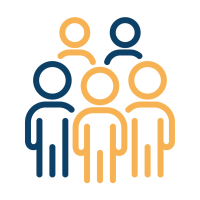 Employers, managers, employees, human resources staff, and union representatives
Workers and managers at community organizations
Staff and managers of private and public networks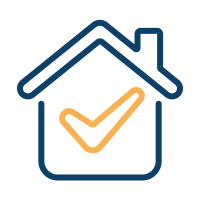 At your location or online
From September to May, by reservation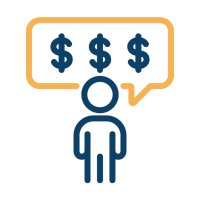 Our courses are free of charge.
If you wish, you can make a donation to our organization.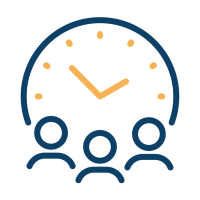 The suggested duration is 60 to 90 minutes, including time for questions.
We can work with your schedule:


Lunch and learn
Special meeting
Awareness kiosk in your workplace
And more
We offer training sessions, talks, and workshops adapted to your needs.
If you would like more information, have a specific need, or would like our outreach officer to contact you,
click here.
To reserve a date, click here.
"We had the pleasure of hosting a speaker for Women's Day on March 8. She helped us become more aware and better equipped to recognize the signs when someone is the victim of violence. She also told us where to turn for support and help. I recommend this presentation to everyone."

Annie Côté, présidente
Les Artisanes au fil du temps
Les Artisanes au Kl du temps
"Everyone on our team benefitted from the session. One of the biggest takeaways was that since the advent of telecommuting, the employer's responsibilities regarding domestic violence have increased. This was something we weren't aware of before, and we were interested to learn that employers can have a role in prevention and support.
We have kept the materials you left for us and we will not hesitate to share them and offer our support if we have the
slightest doubt that someone we know is a victim of domestic violence. Thank you again for the valuable presentation."

Croissance-Travail