It's normal to be concerned about certain behaviours or feelings you've experienced in a relationship. The following questions may help you figure out what's going on.
Most of the time, the way violence occurs within a relationship is subtle. It can be difficult to clearly identify violence or distinguish it from conflict. If certain situations make you
uncomfortable, if you feel that your boundaries are not respected, or if you have growing doubts about yourself, your decisions, or your perceptions, you may be wondering if you are a victim of abuse.

To help you see more clearly, take the questionnaire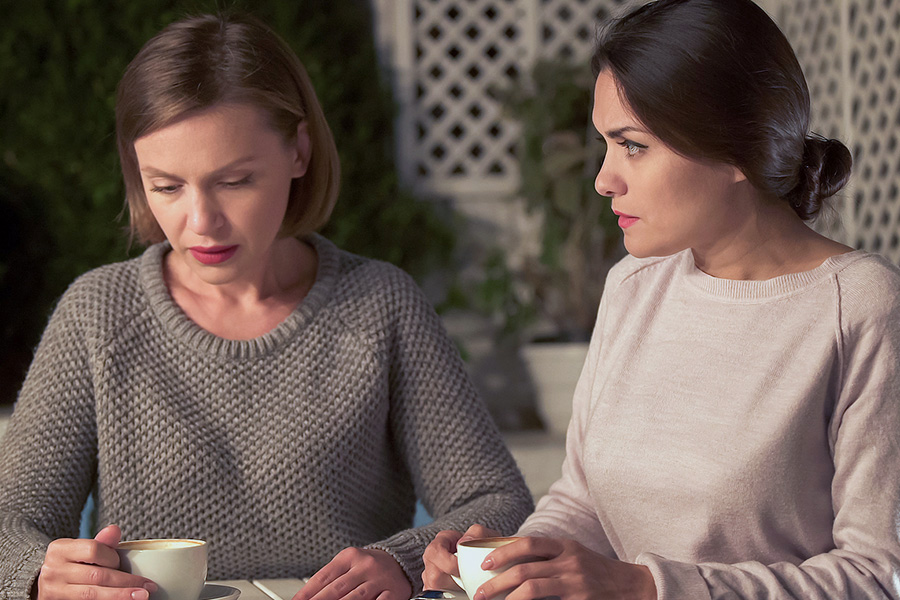 Deciding whether to stay in an abusive relationship or leave can be difficult. There are many reasons to feel hesitant or confused. Asking for help can help you think through your options. Our trained staff  can offer guidance and support you as you decide what to do.
To speak to someone who can help, call 418-527-4682
No. Regardless of your immigration status, our trained staff can explain your rights and support you in your decisions.

If necessary, we can arrange access to an interpreter .
Even once you've decided to leave the relationship, you may be experiencing a wide range of emotions. It's hard to know where to start.
A support worker can help you plan how to leave safely and think about what your next steps will be.
Contact us at: 418-527-4682